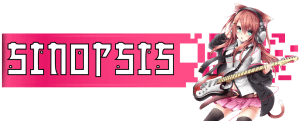 Youjo Senki The Movie – Latino – HD Ligero + Avi – Mega – Mediafire – En 1926, Tanya y su batallón regresaron a casa después de derrotar los restos del ejército de la República de Francisco (Francia). Sin embargo, a su llegada, se les informa de una movilización masiva cerca de la frontera con la Federación Rusa, el Ejército del Imperio (unificación del Imperio Alemán y Austria-Hungría) debe, por lo tanto, prepararse. Al mismo tiempo, un ejército multinacional bajo el liderazgo del Reino Unido ingresa a la Federación Rusa. El enemigo de un enemigo es un amigo, pero entre el ejército del Reino Unido está Mary Sioux, una chica que exige justicia contra el Imperio por la muerte de su padre.
Título: Youjo Senki The Movie
Género: Acción, Magia, Militar
Tipo: Película
Episodios: 1/1
Estado: Finalizado
Subtítulos: No
Audio: Español latino
Fuente: BD
Duración: 1 hora y 40 minutos aprox.
Peso: 580 y 753 MB
Resolución: 1280×720 – 720×400
Servidor: MEGA – Mediafire
Formato: Mp4 y avi
Calidad: Excelente
CONTRASEÑA: DaemonAnime


PELICULA HD LIGERO – PELICULA AVI


PELICULA HD LIGERO – PELICULA AVI